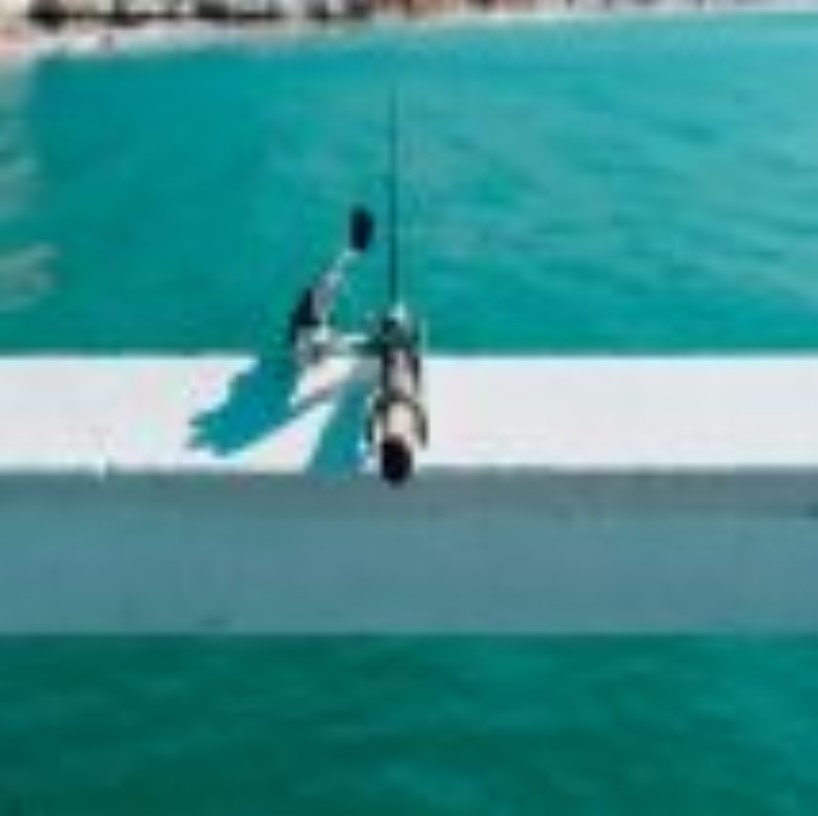 Arguably, the single largest attraction of the Lower Florida Keys is the surf, sun, and weather. Because of an overabundance of sunshine, outdoor activities, recreation, and leisure are available practically every day of the year.
The tourist industry abounds here among this island archipelago, with cruises, tiki bars, beaches, and undisturbed parts of nature which must been seen to be believed. The true beauty of the Keys is in its climate, its warm weather, and its many, many recreational opportunities which can be found around every turn and in every location.
Recreational Activities in the Lower Keys
A big draw in the Florida Keys is the many fishing charters, which allow people to get out on the water, and sport fish for some of the most wild species in the Atlantic Ocean and the Gulf of Mexico. Another huge draw is the many places to scuba dive and snorkel. From coral reefs to ship wrecks and everything in between, it's all right here waiting to be experienced.
Land lovers have a plethora of choices as well. If you're not into water skiing, surfing, bodyboarding, kayaking, canoeing, or walking in the surf, then there's no shortage of things to do. From volleyball, to camping, to hiking, to bicycling, to golf, tennis, and horseback riding, there's a lot from which to choose. Not to mention the many place to relax and just take in the scenery.
Places to Explore the Wonders of Nature and Experience History
Some favorite local and visitor destinations are: Looe Key Reef on Looe Key, on Big Pine, the National Key Deer Refuge and Watson Nature Trail, and the Blue Hole, Sugarloaf Key is home to Perky's Bat Tower, while the Sheriff's Animal Farm can be found on Stock Island.
Other popular parks are: Everglades National Park, a favorite place to glide across the swamps on an airboat, Dry Tortugas National Park, home to a nineteenth century fort, and
John C. Pennekamp State Park, the very first undersea park established in the United States.
For those who love to explore the rugged outdoors and get up and close to nature or experience history first hand, there are plenty of state parks from which to choose. In the Lower Keys alone, there are eight state parks: Bahia Honda State Park, Curry Hammock State Park, Windley Key State Geological Site, Fort Zachary Taylor State Historic Site, Long Key State Recreation Area, Indian Key State Historic Site, Key Largo Hammock State Botanical Site, and Long Key State Recreation Area.
Science and nature lovers will delight in their choices, some of which include the Dolphin Research Center, Florida Audubon Society, Center for Coastal Ecosystem Health, and the University of Miami's Rosenstiel School of Marine and Atmospheric Sciences, just to name a few.
Recreational Opportunities:
47 Marinas
13 Parks,
3 Golf Courses
10 Campgrounds and recreational vehicle parks
3 public Tennis Courts
18 Boat Ramps
To see a complete list of parks and recreational opportunities see the sites below:
Things to do outdoors:
Fishing-saltwater, freshwater-Ocean, lakes and the Everglades
Boating-Ocean, Gulf or Bay
Diving
Hiking
Tennis
Bike riding
Birding
Photography and Wildlife watching
Kayaking—canoes-there are good rental locations and lots of places to launch.
Air boating into the Everglades
Windsurfing the flats Other places to visit.
Audubon House- original Audubon engravings (not Audubon's residence)
Conch Tour Train-
Curry Mansion Inn – 305.294.5349 511 Caroline Street, Key West FL 33040
Ernest Hemingway Home & Museum – 305.294.1136, 907 Whitehead St., Key West FL
Flagler's Station Historeum®-901 Caroline St., 305.295.3562.
Haitian Art Co. – 305.296.8932, 600 Francis St., Key West FL 33040
Heritage House Museum – 305.296.3573, 410 Caroline Street, Key West FL 33040
Historic Seaport at Key West Bight.
Key West Aquarium – 1 Whitehead St., Mallory Market
Key West East Martello Museum – 305.296.3913, 3501 S. Roosevelt Blvd.
Key West Lighthouse Museum – 305.294.0012, 938 Whitehead Street
Key West Museum of Art & History – 305.295.6616
Custom House – 281 Front Street, Key West FL 33040
Key West Shipwreck Historeum – 305.292.8990, 1 Whitehead Street
Little White House Museum – 305.294.9911
Wrecker's Museum – 322 Duval St., 294-9502. Built in 1829. This is Key West's oldest house
Diving and Snorkling facilities
All In One – All The Fun – Groggies Glassbottom Adventures
711 Eisenhower Drive, Key West, FL 33040
Phone: 305.747.0342
Bahia Honda State Park
36850 Overseas Hwy, Big Pine Key, FL 33043
Phone: 305.872.3210
Boat Rentals Of Key West
617 Front Street (Behind Galleon Resort), Key West, FL 33040
Phone: 305.294.2628
Captain Seaweed Charters – Dolphin & Snorkel Adventure
Oceanside Marina , Key West, FL 33040
Phone: 305.872.7588
Captain Sheri & Wild About Dolphins
Key West, FL 33040
Phone: 305.294.5026
Danger Charters
Hilton Resort, Key West, FL 33040
Phone: 305.296.3272
Dream Catcher Charters – Private Snorkeling
Oceanside Marina, Key West, FL 33040
Phone: 305.745.2114
Dry Tortugas National Park and Fort Jefferson Ferry
240 Margaret Street, Key West, FL 33040
Phone: 305.294.7009
Dry Tortugas National Park Day Trip Aboard The Sunny Days
End of Elizabeth and Greene Streets, Key West, FL 33040
Phone: 305.296.5556
Fury Water Adventures
237 Front Street, Key West, FL 33040
Phone: 305.294.8899
Innerspace Dive Center
MM 29.5 , Big Pine Key, FL 33043
Phone: 305.872.2319
Looe Key Reef Resort & Dive Center
PO Box 509 , Ramrod Key, FL 33042
Phone: 305.872.2215
Sea Camp Association, Inc.
1300 Big Pine Ave, Big Pine Key, FL 33043
Phone: 305.872.2331
Siren Diving
US1 MM 24.5, Summerland Cove Marina, Summerland Key, FL 33042
Phone: 305.393.9430
Scuba of Key West
201 Front Street, Key West, FL 33040
Phone: 305.292.4616
Sunny Day Catamarans Snorkel, Dry Tortugas and More!
Historic Seaport, Key West, FL 33040
Phone: 305.296.5556
Sunny Days Sunset & Snorkel Trips
Corner of Greene & Elizabeth Streets, Key West, FL 33040
Phone: 305.296.5556
Pro Sports
A 2-3 hour drive to Miami:
Florida Marlins
2269 Dan Marino Blvd, Pro Player Stadium, Miami Gardens, FL 33056 · 305.626.7400
Miami Dolphins
2269 Dan Marino Blvd, Pro Player Stadium, Miami Gardens, FL 33056 · 305.620.2578
Miami Heat
601 Biscayne Blvd, American Airlines Arena, Miami, FL 33132-1801 · 786.777.4321