The Lower Florida Keys invoke images of people swimming, diving, boating, and fishing on the rolling blue waters of the Gulf of Mexico and the Atlantic Ocean. People sunbathing on beaches, watching the sunrise and sunset are a regular association with the island archipelago, as is plenty of outdoor recreational activities and opportunities.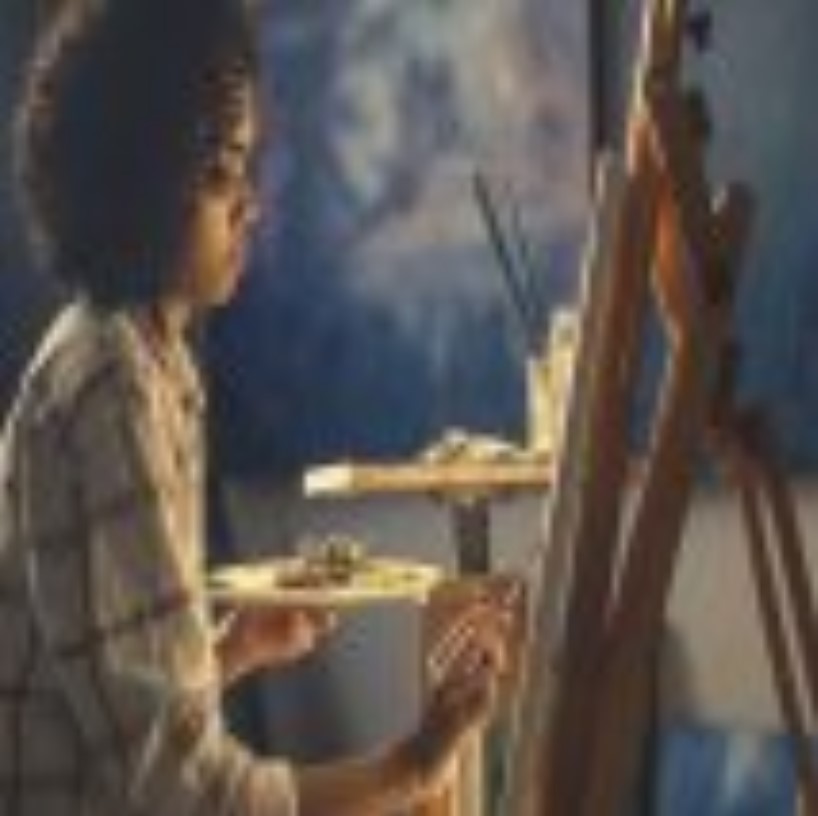 There's another side of the Keys which most people tend to overlook. Sure, you can sport fish off the coast, dive a wreck, play a round of golf, take on a game of doubles tennis, hike the many parks, bicycle along the streets and cookout on the coast; but, you can also find plenty of arts and culture.
Yes indeed, there are many choices when it comes to the arts and many cultural activities and celebrations throughout the year. It's one of the best kept secrets on the chain of islands, but here, residents and visitors have a wide variety from which to choose.
Calling All Artists and Performing Arts Lovers
As practically everyone knows, the Florida Keys have played host and have been called home to many talented artists and entertainers, most notably among them being Ernest Hemingway. However, there are still many talented individuals and groups which call the Lower Keys home or visit on tour with their group.
From local artists, musicians, and other entertainers, to national groups and troops, to international ballet teams, there's always something going on in the Keys. Here, residents and visitors will find no shortage of choice, from independent films to eclectic art festivals to performing arts such as dance, it's all on the calendar and waiting to thrill audience members of all ages.
Museums, Performing Arts Venues, and More
In the upcoming months, there's the Island Grass Music Festival, the Nutcracker Key West, Pigeon Key Art Festival, Key West Craft Show, Florida Keys Art Guild, the Key West Film Society's Tropic Cinema, or visit the truly mesmerizing Morada Way Arts and Cultural District for an up close and personal experience.
Into history and the way things use to be? Then be sure to visit these destinations for the best in living art, culture, and lifestyle: the Ernest Hemingway Home and Museum, the Audubon House and Tropical Gardens, Florida Keys History of Diving Museum, the Key West Art and History Museum, and Crane Point Museum, Nature Center and Historic Site.
For those who love live performances, there's the Marathon Community Theater, Red Barn Theatre,
Tennessee Williams Theatre, and the Waterfront Playhouse.
Of course, there are many places to see sculpture and much more. Come see the lively arts and culture of the Lower Keys and fall in love with more than just the weather!
The Keys are made up of small towns and communities. Due to the strong economy from our tourist base, the Arts are a primary part of our culture. Many weekends bring festivals and street parties throughout the Keys and especially in Key West. Photography of wildlife here is also great. Check out Florida Keys and Monroe County Arts www.KeysArts.com
Music
The Keys Community Concert Band. Susan Bazin 451.4530.
Keys Chamber Orchestra. Call Inga-Lisa Wright, 305.744.0508
The Key West Pops, Inc. – 305.293.7658, P.O. Box 6206
Note to musicians-There are about a zillion Tiki bars etc, that have live music. The times range from the afternoon through the evening. The pay is generally better than you'll find working in a regular club in the rest of the country. In addition to that most outdoor venues shut their nusic down about 11-so the hours are shorter.
Museums and Culture
Theater/dance
Art Galleries/ Visual Arts
Over 90 galleries throughout the Keys
Note to Artists; regardless of the medium, ther is a place for you in the Keys. The Keys strongly support resident artists.
Writers groups in all genres (from screenwriting to novels) are spread throughout the Keys. There is definitely a reason so many world class writers and Play-rights have made and do make the Keys their home. Especially Key West.("Ernest Hemingway" ) The musician and actor community here is strong.
In conclusion, the arts community in the keys is strong and will even grow stronger. If you like the arts and a small community with lots of outdoor opportunities, The Florida Keys could be just your place.
Art Festivals
ART UNDER THE OAKS
852.5372 • Fax: 852.3315 • Email: lnieblersp(at)aol(dotted)com
P.O. Box 433 • Tavernier, FL 33070
Large fine arts & crafts show held in January, from 9 a.m. – 4:30 p.m., at the San Pedro Church, 89500 Overseas Hwy., Mile Marker 89.5, Plantation Key, Tavernier, FL.
FLORIDA KEYS ART GUILD
289.7656 • Fax: 743.9813 • Email: gbhewlett(at)bellsouth(dotted)net
P.O. Box 501382 • Marathon, FL 33050
Non-profit membership organization for visual artists and artisans working in 2 and 3 dimensional media. Meets Nov.-April, second Tuesday each month, Elks Club, U.S. 1 & 81st St. Marathon. Activities include outdoor juried shows, bus trips, newsletters, workshops, paint-outs, demonstrations, speakers at meetings, and social activities.
HOLIDAY ISLE ARTS & CRAFTS SHOW
Eileen Mason 664.2321
84001 Overseas Hwy., Holiday Isle • Islamorada, FL 33036
Shows in February and November. Fine arts and crafts at waterfront.
ISLAND ART FAIR
872.2411 • 800.872.3722 • Fax: 872.0752 • Email: lkchamber(at)aol(dotted)com
PO Box 430511 • Big Pine Key, FL 33043
Free annual December event held at the Lower Keys Chamber of Commerce, Mile Marker 31, U.S. Hwy. 1, Big Pine Key, featuring artists, crafters, and vendors displaying and selling a variety of wares, food, and beverages; entertainment, raffles.
KEY WEST CRAFT SHOW
294.1241 • Fax: 294.1372 • Email: flocr(at)earthlink(dotted)net
P.O. Box 614 • Key West, FL 33041
Held in January
OLD ISLAND DAYS ART FESTIVAL
294.1241 • Fax: 294.1372 • Email: flocr(at)earthlink(dotted)net
Key West Art Ctr., 301 Front St. • Key West, FL 33040
Oldest high-quality juried & judged art show in the Keys, held in February
PIGEON KEY ART FESTIVAL
305.872.0366 • Fax: 305.872.1102 • Email: galeart2(at)aol(dotted)com
Pigeon Key • Marathon, FL 33050
14th Year! Highly rated juried and judged fine arts show.
PIGEON KEY FOUNDATION
289.0025 • Fax: 289.1065 • Email: pigeonkey(at)aol(dotted)com
P.O. Box 500130 • Marathon, FL 33050
Historical site-tours- 10-3 on the hour. Admission $8.50 for adults, $5.00 for students 6-13. Art and music festivals.
RAIN BARREL ARTS FESTIVAL
Carol Cutshell 852.3084
86700 Overseas Hwy. • Islamorada, FL 33036
Judged fine arts show.
SCULPTURE KEY WEST
305.295.3800 • Fax: 305.296.9296 • Email: info(at)sculpturekeywest(dotted)com
P.O. Box 7 • Key West, FL 33041
Key West's major outdoor sculpture exhibition presented each January thoruhg April at Historic Fort Taylor State Park and West Martello Tower.
Wouldn't it be nice to vacation here and not have to leave?